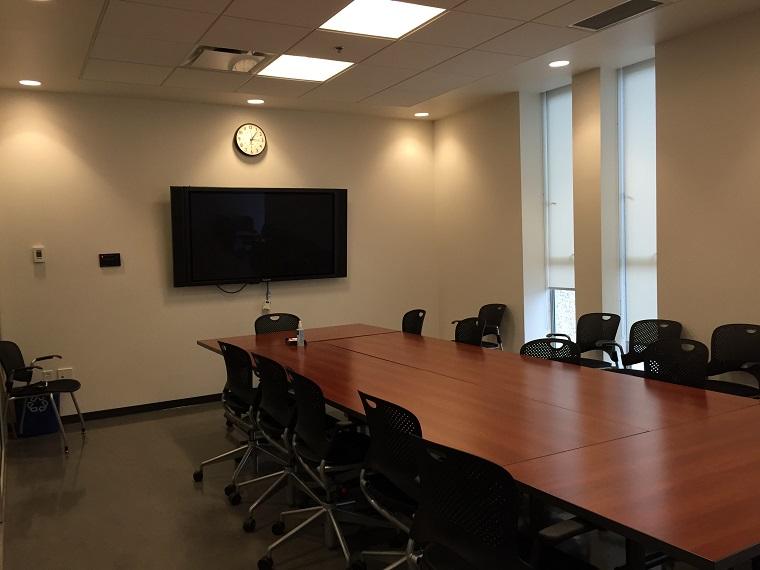 The Department of Botany provides several resources for our members to reserve. To book meeting rooms, vehicles, or equipment, please visit the Botany booking website.
*Note that you must first register your CWL with Botany IT (submit your request to helpdesk@botany.ubc.ca) to enable access to the site.
*Instructions for using the booking system can be found here.
For inquiries regarding equipment loans not covered under the departmental booking system, please email us or visit us in person.
Botany Meeting Rooms
| | | |
| --- | --- | --- |
| ROOM | CAPACITY | ACCESSORIES |
| 2203 | 12 Seats | Large screen TV with VGA and HDMI inputs, glass wall as whiteboard, network access. |
| 3157 | 30 Seats | Large screen TV with VGA and HDMI input, network. Installed with Zoom meeting capable camera system. Flexible layout as meeting room or lounge. |
| 3200 | 25 Seats | Large screen TV with VGA and HDMI input, network, and whiteboard. |
Botany Vehicles
There are two vehicles available for booking. Rates are: $15/hour, $70/day, $355/week. We will apply the next level rate when it will save the user (eg, 6 days will be charged weekly rate).
You can get the vehicle key from Luvina Wan (shiprec@botany.ubc.ca, 604-822-5040) at 1015 Biological Sciences Building between 9am and 4:30pm, Monday – Friday.
Botany vehicles are to be driven only by Botany Faculty, Staff, and Graduate Students on University Business.
Drivers must have a valid driver's license (No "L" or "N" Drivers)
Vehicles are not to be used for off-road trips
Vehicles must be returned with a full tank of gas and in clean and tidy condition so that they are ready for the next user. Please use the gas card provided with keys to refill the vehicle. Return the receipt and the key to the shipping and receiving office. A $50 charge may be applied if the vehicle is not returned clean, tidy and with a full tank.
| | | |
| --- | --- | --- |
| Vehicle | Capacity | Description |
| Ford pickup | 2 passengers plus driver. | 1999 Ford F-150 Pickup. License # 521 9DB. 205 hp 4.2 litre v6 engine. 4-speed automatic w/OD. 3-passenger capacity. 4x8 cargo bar. |
| Dodge minivan | 6 passengers plus driver | 2005 Dodge Caravan. License # 086 BRE. Four-cylinder 150 hp, 2.4 litre engine. 4-speed automatic w/OD. 7 -passenger capacity with back seat foldable/removable. |
Botany IT Equipment
Note: You must contact Botany IT to sign out the MacBook Pro or camcorder. To obtain other IT equipment, please contact the Botany main office.
If you are using your own laptop, you may require an adapter to connect to the meeting room projectors. The adapters can be obtained through Botany IT. Contact Botany IT at helpdesk@botany.ubc.ca to arrange for this.
| | | |
| --- | --- | --- |
| Equipment | Specifications | Location |
| Digital Camcorder | Canon VIXIA HF R30 Camcorder (Dolica ST-300 57" tripod, podium stand are available on request) | Please obtain this item through Botany IT, Room 1322, Biological Science Building. |
| Laptop No. 1 | Dell Vostro 3510 15.6", Windows 11 Pro, Intel Core i5-1135G7 (2.4GHz-4.2GHz), 8GB RAM, 256GB NVMe SSD, 802.11ac WIFI, Adobe Acrobat and Photoshop installed. | Please obtain this item through Botany Main Office, Room 3156, Biological Sciences Building |
| MacBook Pro 1 | MacBook Pro 13", macOS Catalina, Intel Core i5 2.5GHz, 8GB RAM, 512GB SSD, SuperDrive, Adobe Acrobat, Photoshop, and Illustrator installed. | Please obtain this item through Botany Main Office, Room 3156, Biological Sciences Building |
| Projector No.1 | NEC VT440 Digital Multimedia Projector 1100 Lumens, 400:1 Contrast, 800x600 Native, 3.9 kg | Please obtain this item through Botany Main Office, Room 3156, Biological Sciences Building |
| Projector No.2 | NEC NP510 LCD Multimedia Projector 3000 Lumens, 500:1 Contrast, 1024X768 Native, 3.0 kg | Please obtain this item through Botany Main Office, Room 3156, Biological Sciences Building |
| Projector No.3 | Dell M410HD Mobile Projector 2000 Lumens, 2100:1 Typical Contrast, 1280 x 800 Native, 1.32kg | Please obtain this item through Botany Main Office, Room 3156, Biological Sciences Building |